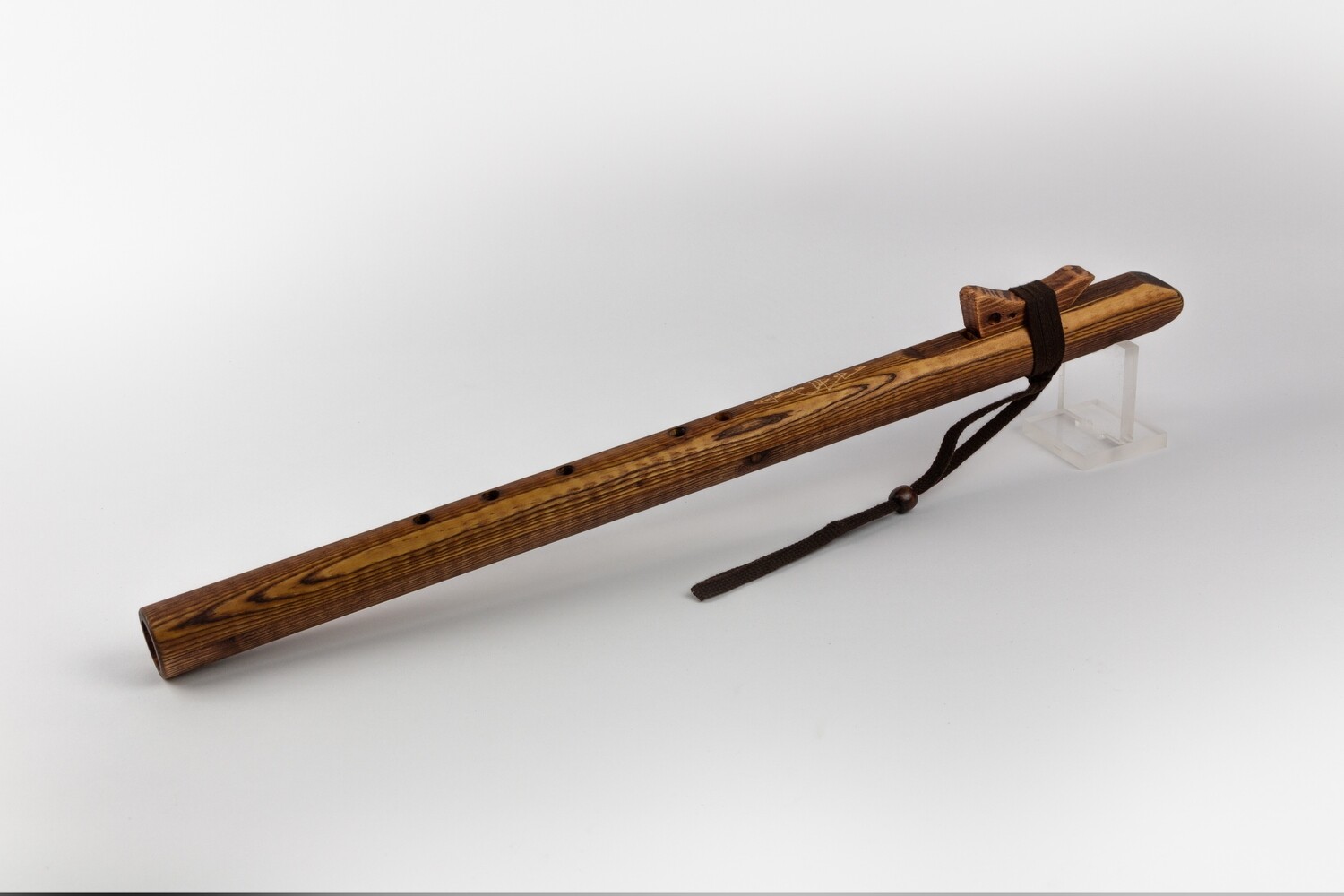 Single Flute - Key of F#
00001
Product Details
Our mid range Flute in the key of F#. It's character is pleasant and touching.
The fingerholes are about 8mm in diameter and slightly further apart than on the high range flutes, but still in a good reach for everyone with medium size hands.

It comes with a lovley engraving that makes it a very aestetic and decorative piece of art as well.

It is made out of larch wood, stained with our selfmade organic walnut stain and sealed with food grade oils

This flute is 52 cm long.
The flute comes with a simple clothbag and one container of flute care oil
Like all AMA Flutes, this model is also available in 440hz or optionally in 432hz
- on request we also manufacture this flute in 528hz -

-
disclaimer: the pictures in the description are to be understood as
examples, since wood as a natural raw material varies in its shape,
colour and grain. -
Save this product for later